In this post I'm going to show you the grinding and polishing techniques I use to make a final pendant. Most of time the pendants come out of the kiln with an even oval or round shape. But sometimes, due to the layering of the glass, the pendants may have rough edges or uneven clear glass at the sides.
When this happens I use my Inland glass grinder to shape them. The grinder has a rotating removable bit and the sponge behind the bit is immersed in the water reservoir beneath the grid. This prevents glass dust from entering the air. Nonetheless it is best to always wear safety goggles and a face mask.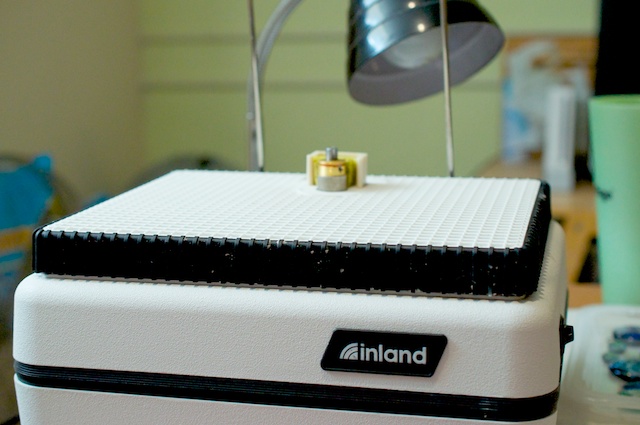 You can see the uneven shapes of these pendants:
And after grinding:
Pendants, now all evenly shaped!