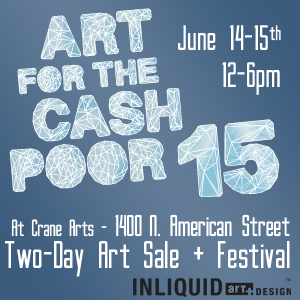 I'm excited to participate in my first craft show. Come see me for one day only, Sunday June 15th at InLiquid's Art for Cash Poor 15 festival at the Crane Arts Building, 1400 North American Street in Philadelphia. The show is from 12–6PM.
Quick FAQs: free admission, free street parking, close to transportation, click here for map and directions.
In addition to pendants I will have earrings and barrettes. Also for sale will be wine bottles that i have melted into snack trays.